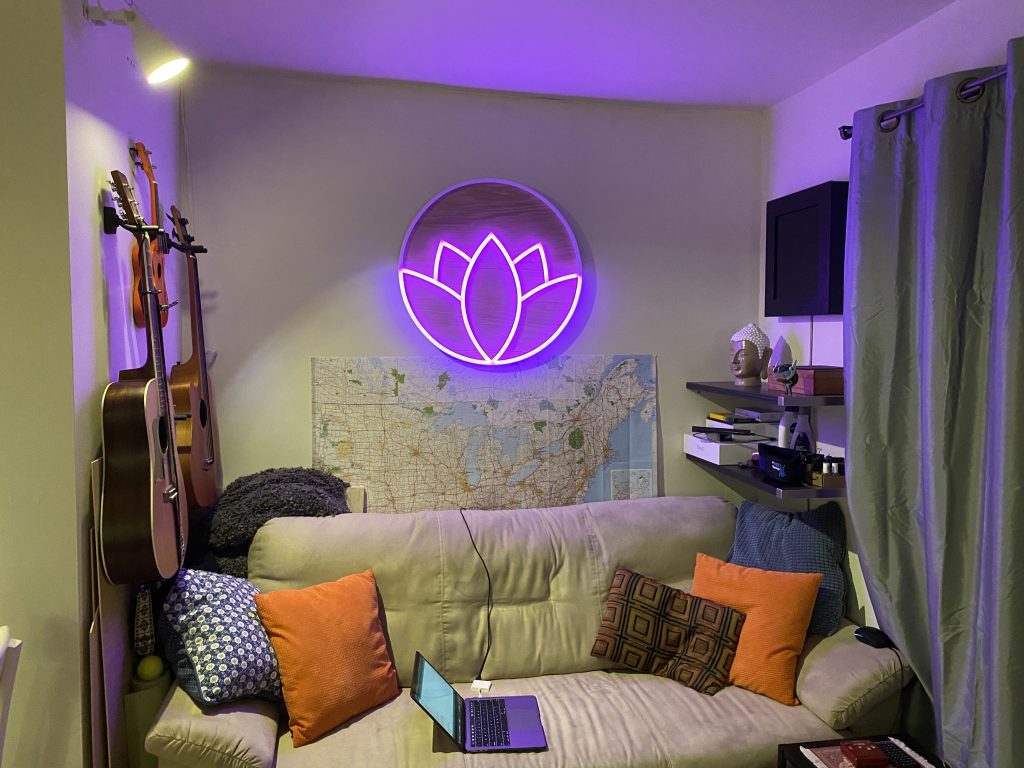 What does one do when one can't find that sublime art piece for over the couch? One makes one's own! Since moving into my current place in 2017, I had been on the lookout for something to adorn the reverent over-couch-space: a map of north-eastern North America was added early for quick reference during radical road trip planning, but the upper space remained bereft, admittedly due to my weak attempts at finding and buying some art I liked.
In my crossing over into 2020, I set an intention to create something myself, as long as it involved LEDs. Something simple but symbolic.
I had wanted to work with RGB LED strips for a while, and my main qualm regarding light diffusion was diffused when I came across what is most often named 'LED neon rope': this particular type of LED rope lighting sacrifices some light intensity in order to smoothen the light using a frosted silicon tube so that it's close to a continuous line of colour. I chose one based on 5V SK6812-RGBW LEDs, which would give a regular RGB colour selection as well as a separate warm white colour.
In considering shape and design of the piece, I was inspired by two symbols: the Ensō of Zen Buddhism and (evidently) the Lotus Flower. After some searching, I found a design that (unintentionally) incorporates both of these. For the backing, I had envisaged a natural material to offset the squeaky-clean look of silicone, and ultimately chose 1/4″ Oak veneer plywood.
Part List
5 meter LED neon rope (5V SK6812-RGBW) – Aliexpress
20A 5V Switching Power Supply – Aliexpress
1/4″ x 4ft x 8ft Oak veneer plywood – Home Depot
ESP8266-12E Microcontroller
A visual build log follows. I'll be adding some more details soon about the build, as well as updates on the coding—arguably the more fun aspect!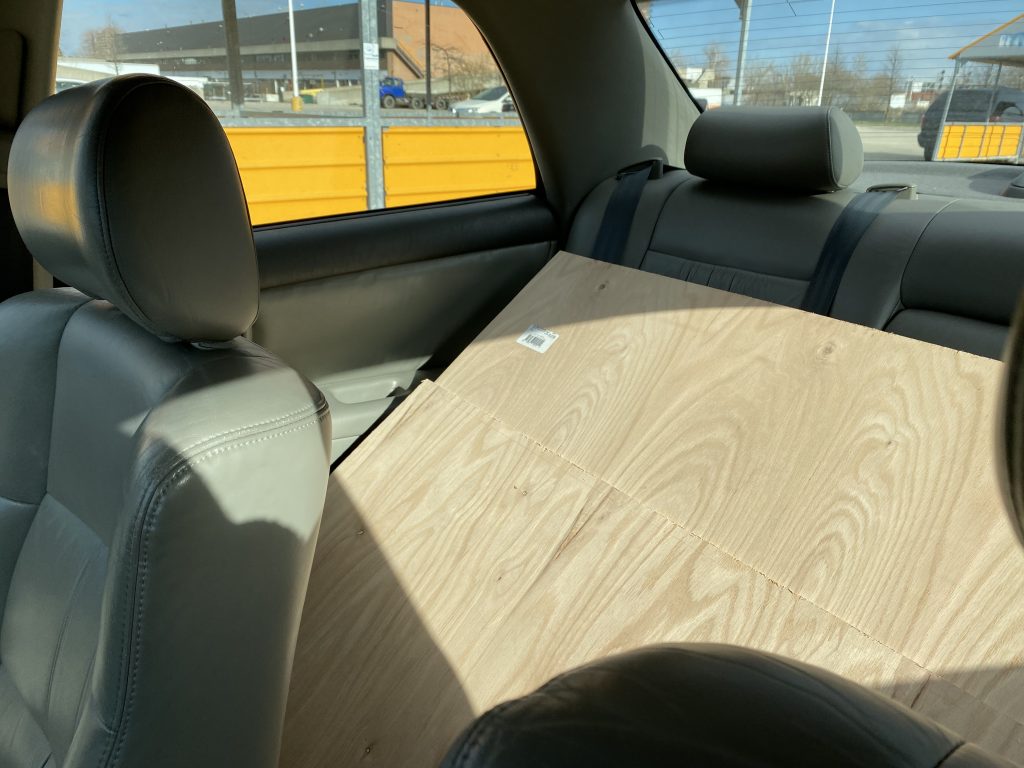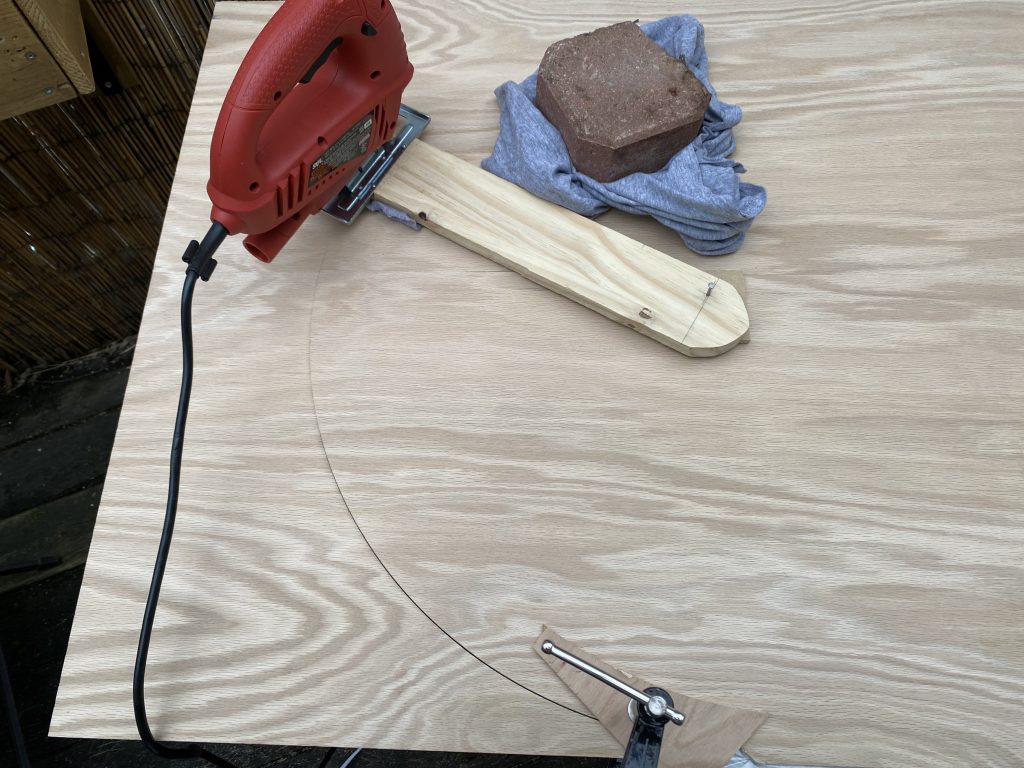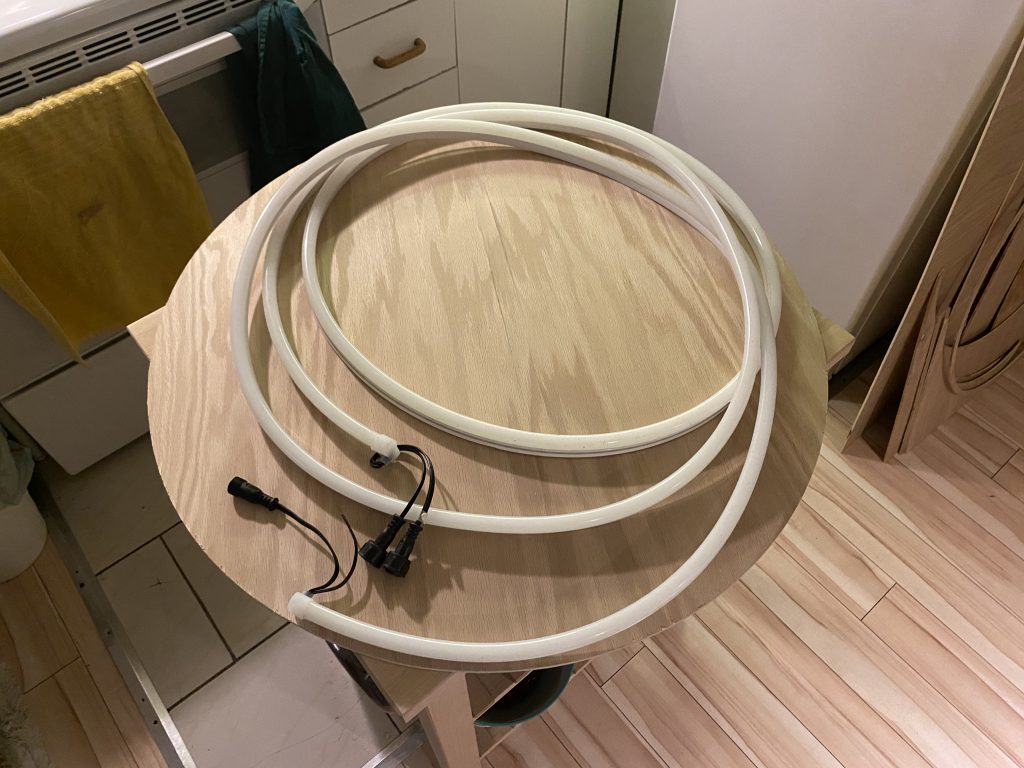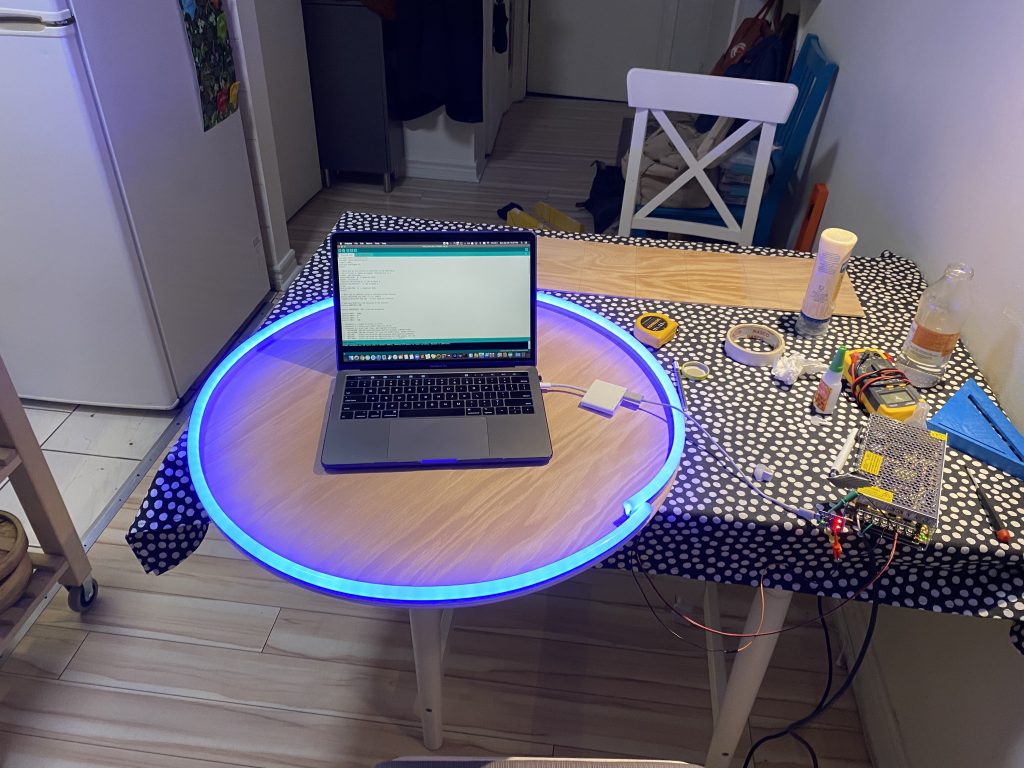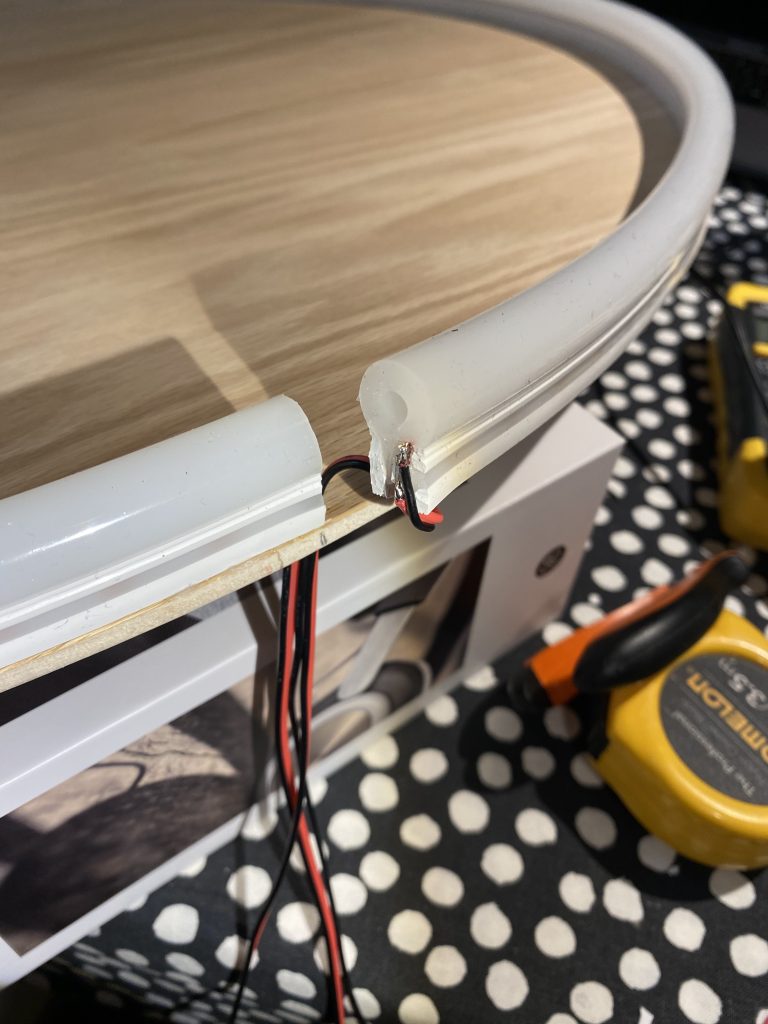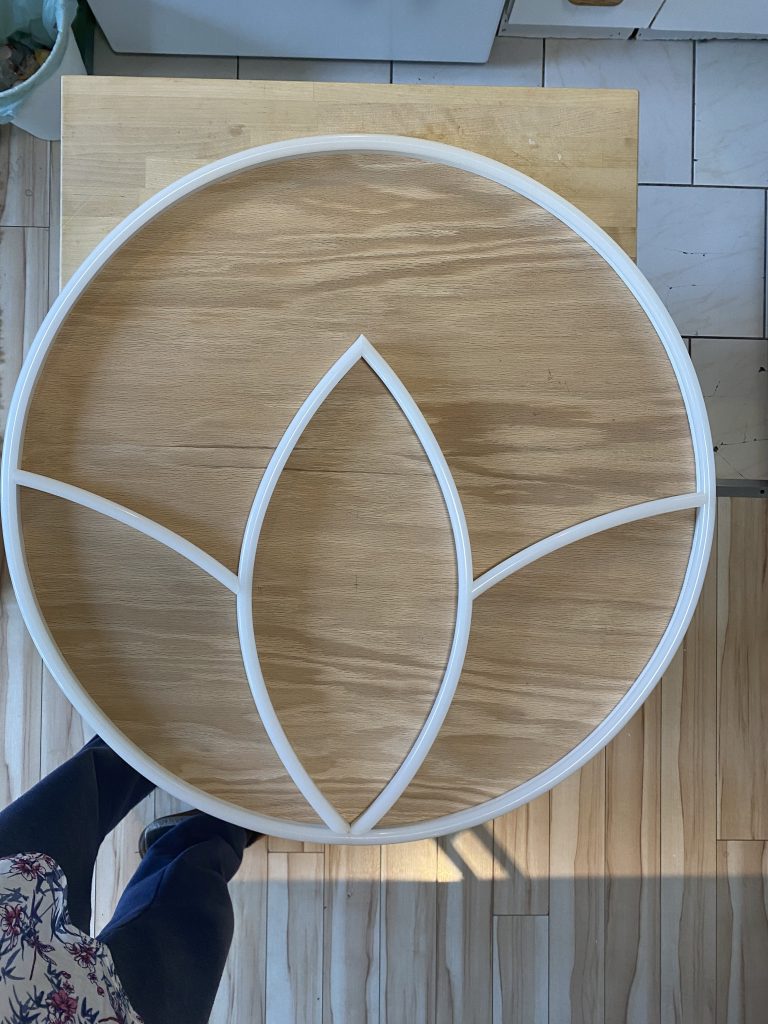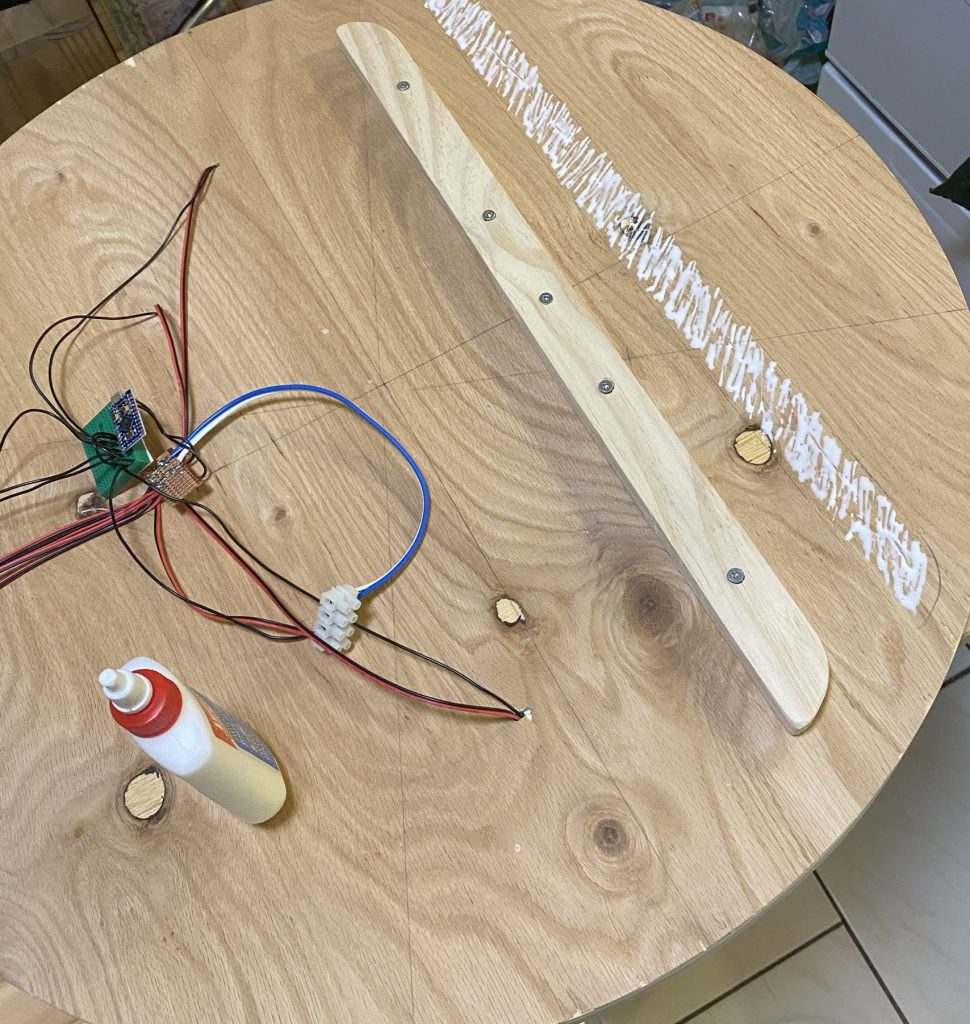 More to come!